OCS Cash Management Solutions - Managing Cash for Profit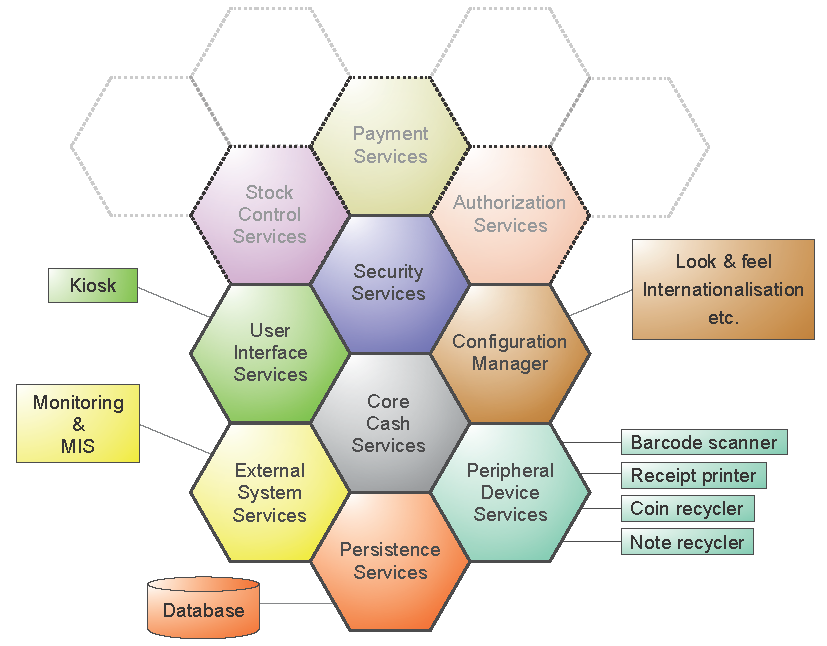 OCS Cash Management Solutions is a software company specialising in the development of innovative solutions in the field of Cash Automation to support organisations in the processing, handling, monitoring and control of cash resources.
Set up in 2008, OCS Cash Management Solutions is a subsidiary of OCS Consulting, an independent IT services business established in 1984. This subsidiary utilises OCS' Self Service Automation (SSA) framework, which in conjunction with its processing experience enables the design and development of automated solutions for both front and back office with the benefits of:
independence from hardware and devices providing flexibility in the management of your hardware estate
rapid deployment and changes throughout the self service estate
single, portable software platform reducing maintenance, upgrade and deployment costs
automation - providing increased speed and accuracy compared to manned POS devices and processes.
Features
loosely-coupled, integrated architecture making solutions future proof
hardware independence - "Plug & Play"
feature-rich, retail-hardened business process flows
highly scaleable to support expansion
integration of front office and back office
adaptable to integrate with Cash in Transit processes
central monitoring, administration with real-time reporting
configurable, optimised cash floats
enhanced customer experience and choice for customers
increased marketing and cross-selling opportunities.
Case Study - Cash Back Office Solution
The first implementation of OCS' Cash Automation Solution expertise and SSA framework has been the joint development of an innovative solution for the full management and control of cash processes within cash offices of large and medium sized high street retailers. In conjunction with an international billion dollar organisation, OCS' expertise in developing flexible, secure, robust and highly configurable software has been used to deliver a product that manages, monitors and controls cash processes on time and to budget.
For further information on OCS Cash Automation Solutions and Processes please email: info@ocs-consulting.com or call 020 8731 4338.